Sustainability
An action in NY to stop killing the elephants
A rock crusher in New York's Central Park will destroy nearly two tons of ivory on Thursday to try to help end the illegal trade of the material.
The destruction of piles of confiscated tusks, statues, and jewelry aims to send a clear, public message against the slaughter of African elephants.
"These crushes raise awareness," John Calvelli, a spokesman for the Wildlife Conservation Society, which runs the city's zoos, told the New York Daily News. "Crushing the ivory shows that the ivory has no value, so people can stop killing the elephants."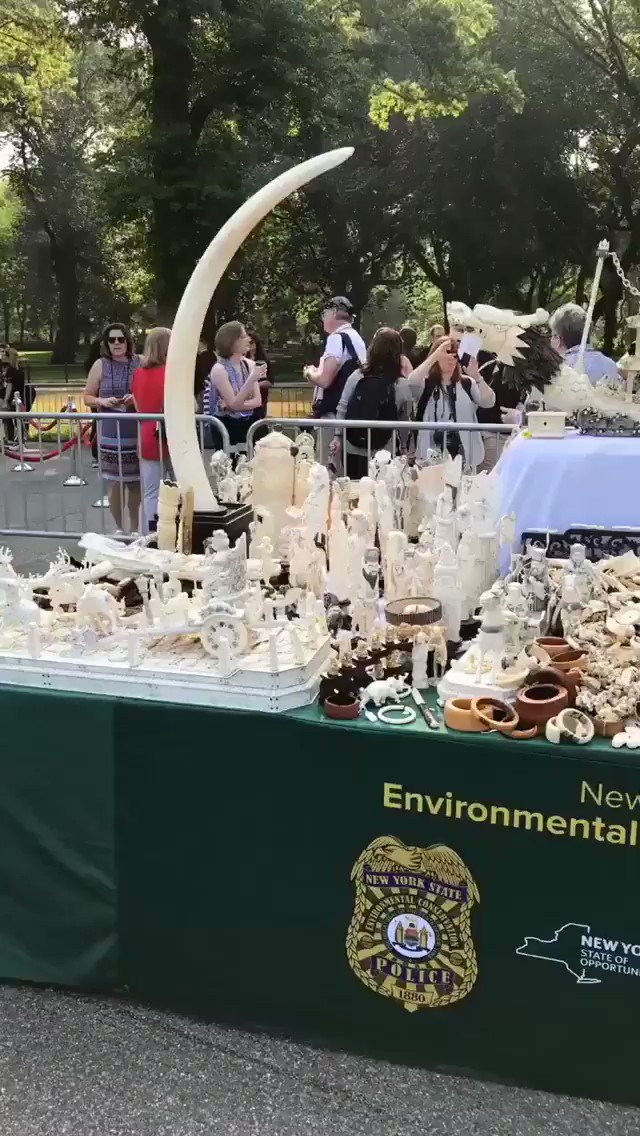 The ivory being destroyed was confiscated thanks to a New York ban on ivory sales, a state law passed in 2014. The confiscated goods have a value of more than $8 million, according to the Natural Resources Defense Council.
"The NY law, which prohibits the purchase and sale of ivory and rhino horn and increases penalties for wildlife traffickers, has led to increased confiscations and prosecutions — as have state laws in other ivory markets and the federal ban," the council says in a blog post.
New York has been one of the top markets for elephant ivory in the U.S., WABC News reported.